Wavelet
To produce microseismograms, wavelets approximately scaled for geometric spreading are placed at the appropriate arrival times. Both the P and S wavelets have the form

This is the response of a damped harmonic oscillator:

𝐴0 decides wave amplitude
exp⁡(−𝑘𝑡) decides wave attenuation

Specific values for the parameters f and k are arbitrary
Downhole case:

f = 300 Hz, k = 80/s for the P arrivals
f = 200 Hz, k = 50/s for the S arrivals

Surface case:

f = 60 Hz, k = 50/s for the P arrivals
f = 10 Hz, k = 30/s for the S arrivals
Wavelets Optimization
Wavelet featured with asymmetric amplitude and asymmetric attenuation is more approximate to reality.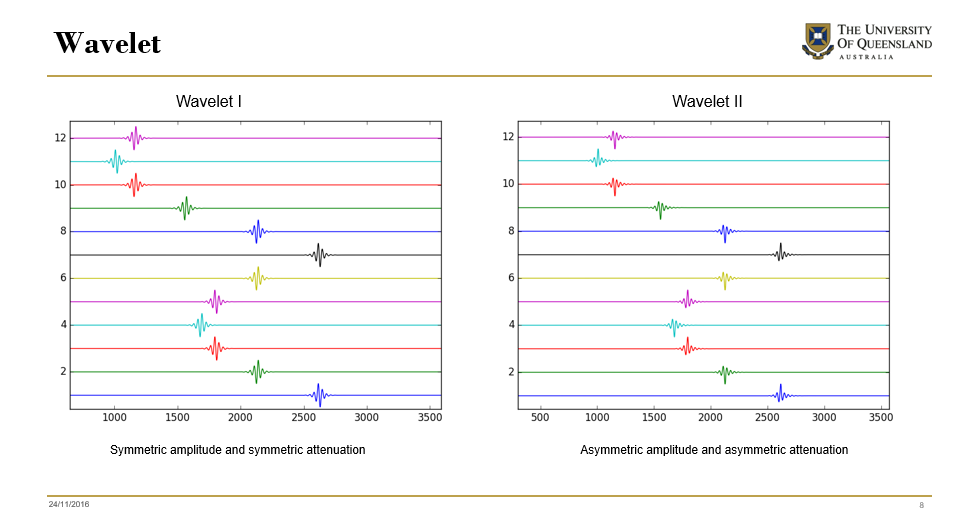 Acquisition Design
An open-source python based package, i.e. PSForward is used to design and generate all kinds of acquisition geometries. The following star-shaped surface array was generated by use of psarray.py module.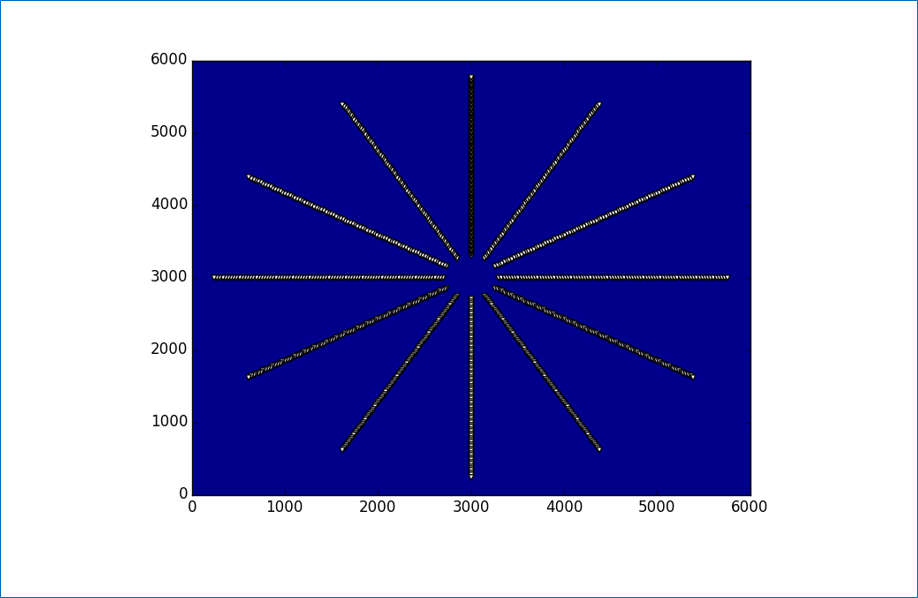 Ray Tracing
Ray tracing codes for reflection seismic forward modelling are common to be seen. PSForward contains an raytracing module called psraytrace.py which is specifically designed for one-way traveltime calculation.
The followings are two examples of passive seismic raytracing and one-way traveltime calculation using psraytrace module in PSForward. One is for surface array and the other is for downhole array.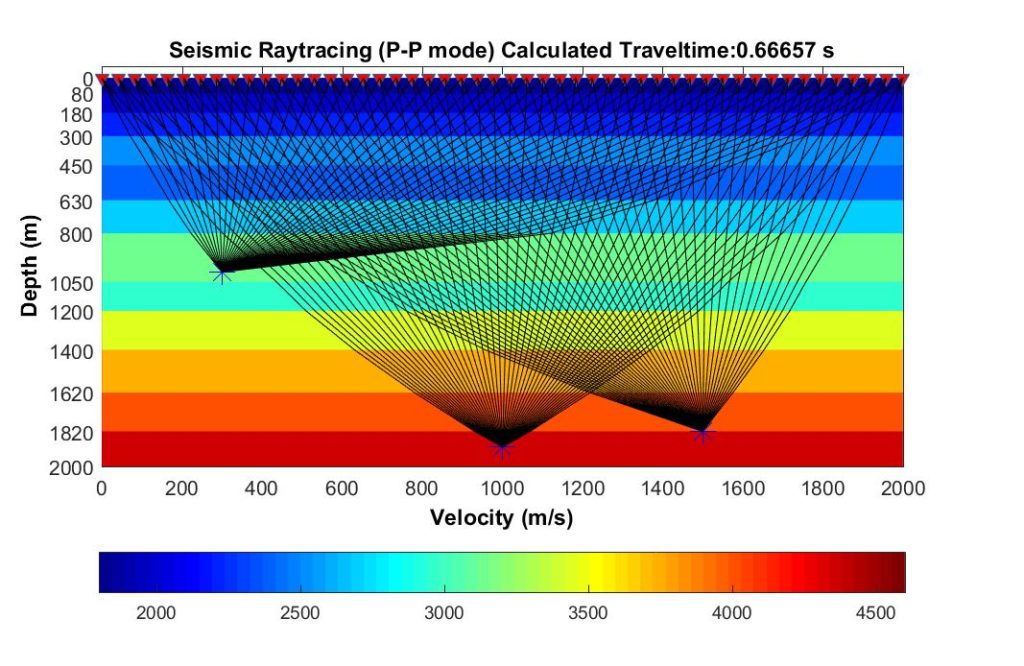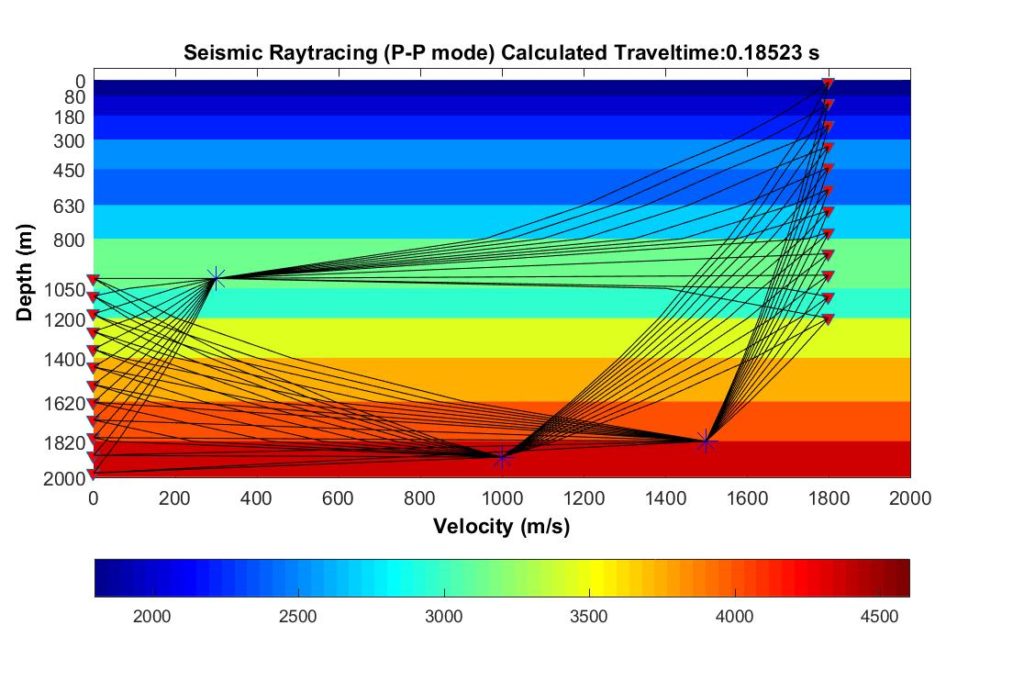 This ray tracing codes can also be used in generating reflection seismic synthetics. The following figure shows the rays generated for reflection seismic.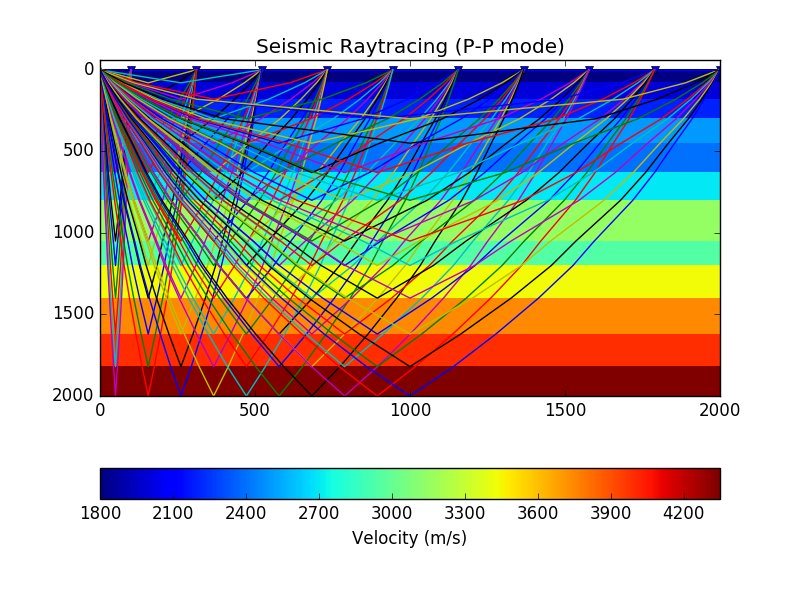 Waiting appending…
References
Joe Wong, P. M. M., Lejia Han, and John C. Bancroft. (2011). Synthetic microseismic datasets.CSEG RECORDER.