RockVisioner is a software specialized in processing and interpreting microseismic data acquired by both surface and downhole arrays.
SEG-Y Viewer is a module from RockVisioner that allows users to obtain the detailed information of a SEG-Y file, i.e. texual header, volume header and trace header, etc.,  as well as view the waveform of  single-component  or 3C traces.
SEG-Y Viewer can automatically display the 3200-byte textual header and switch between EBCDIC and ASCII formats.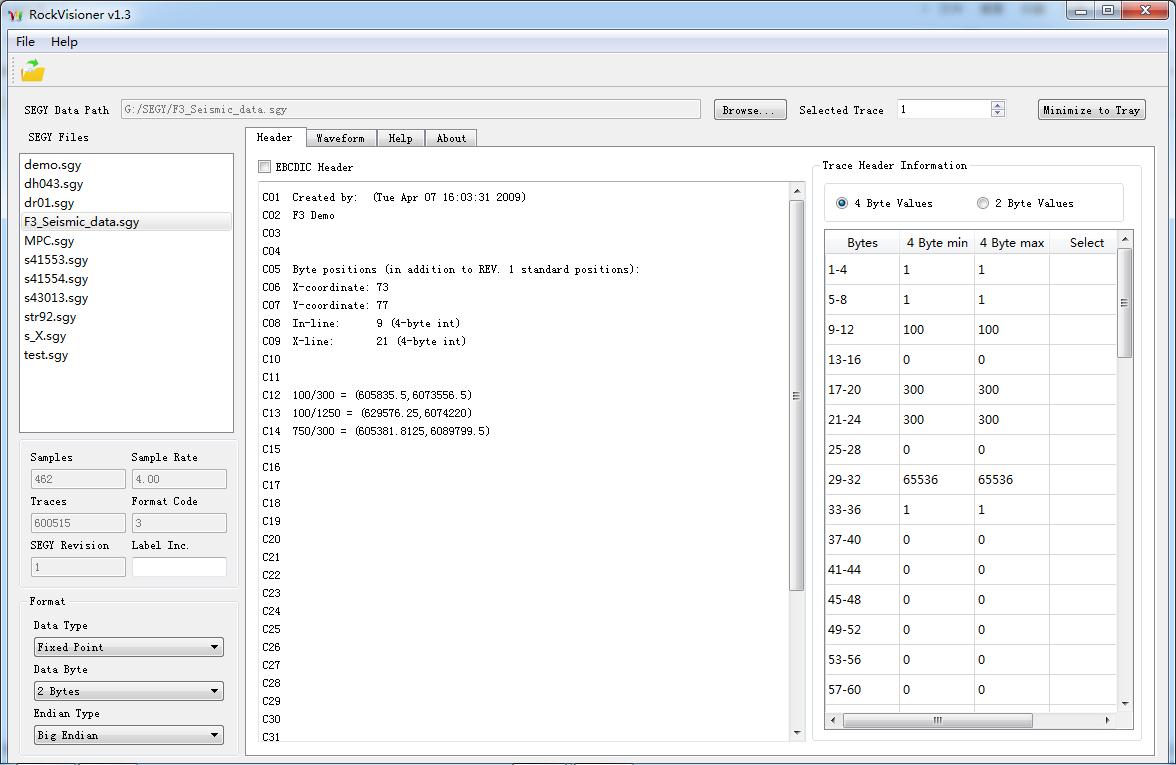 SEG-Y Viewer allows users to display waveforms in different ways, e.g. by geophones/traces or by components. Users can zoom in or zoom out at will the waveforms to view interested part of traces.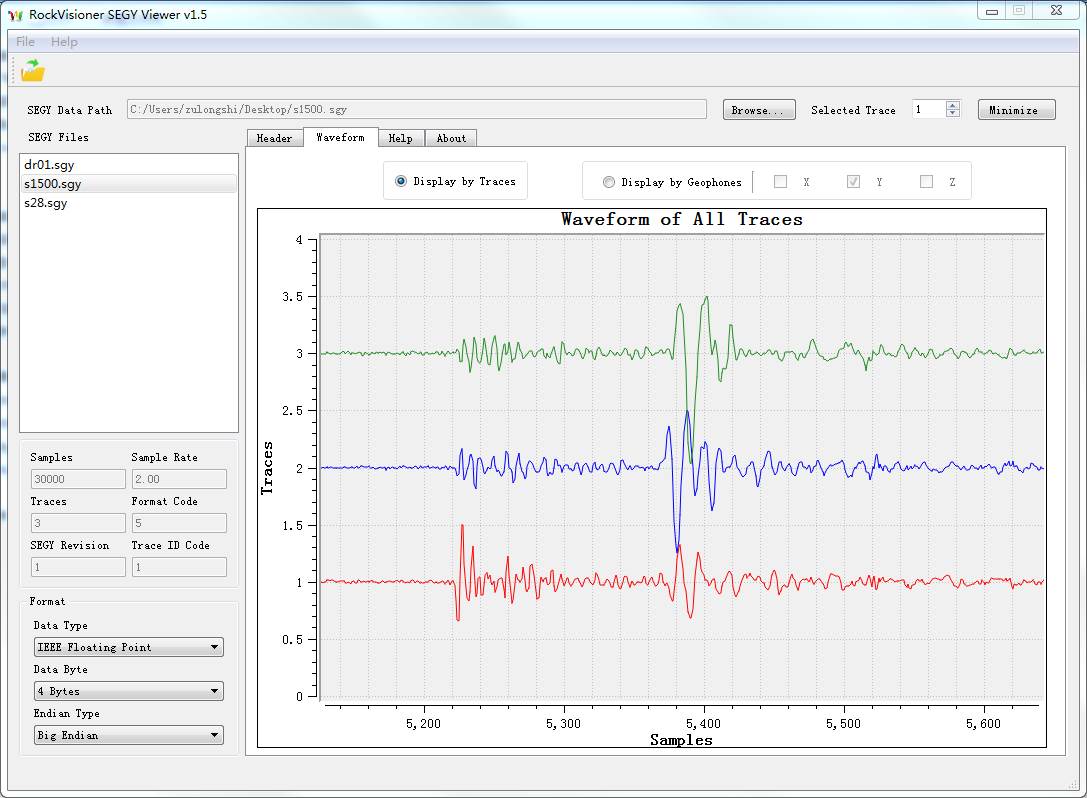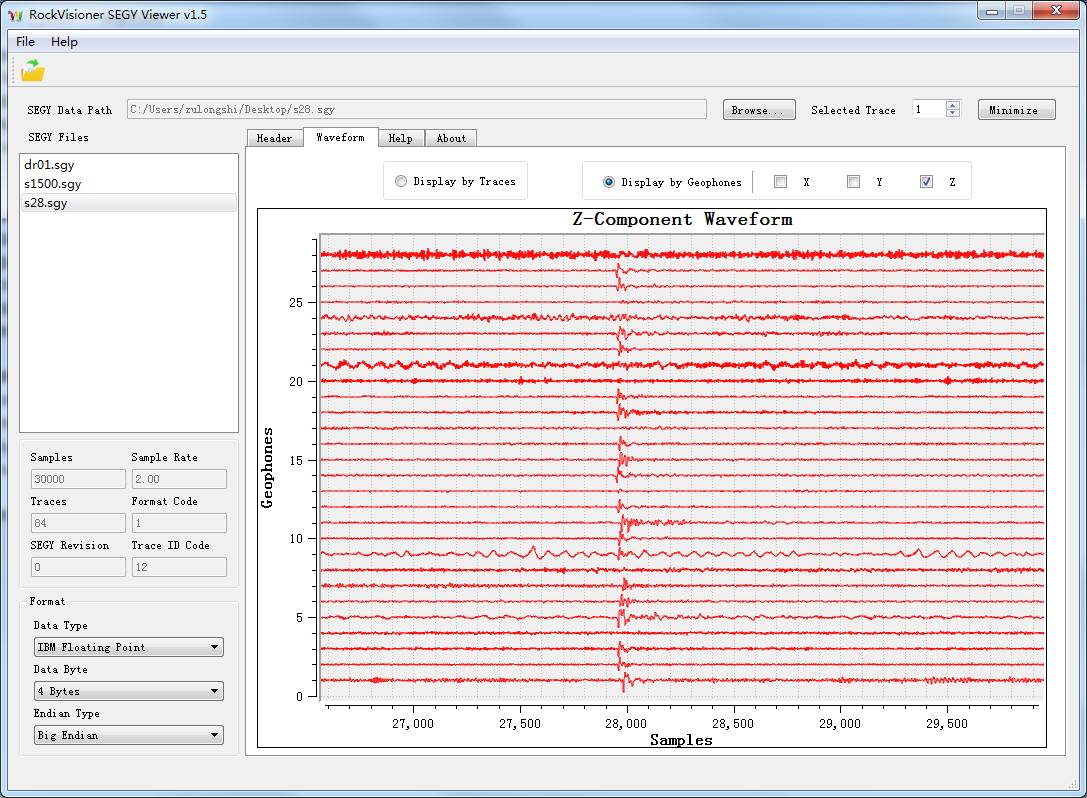 The 3C waveforms of downhole data displayed by the SEG-Y Viewer of RockVisioner can be compared to the NEW InSite Viewer, a free SEG-Y viewer provided by ASC (an ITASCA company) .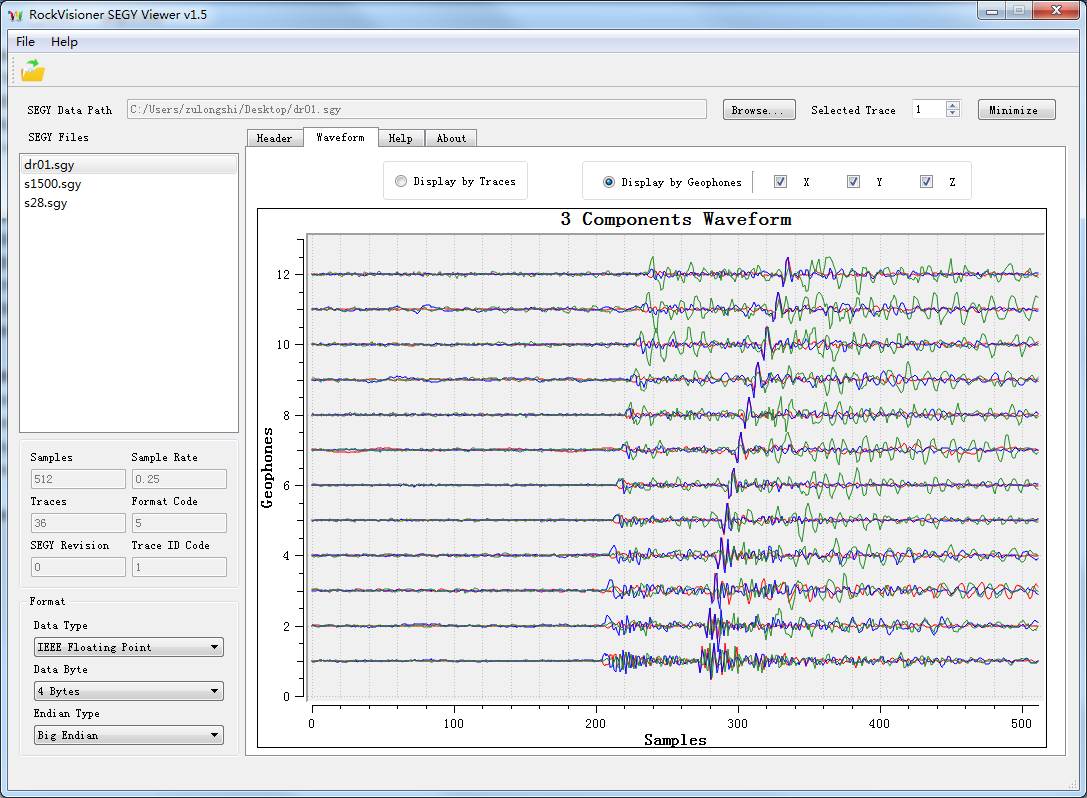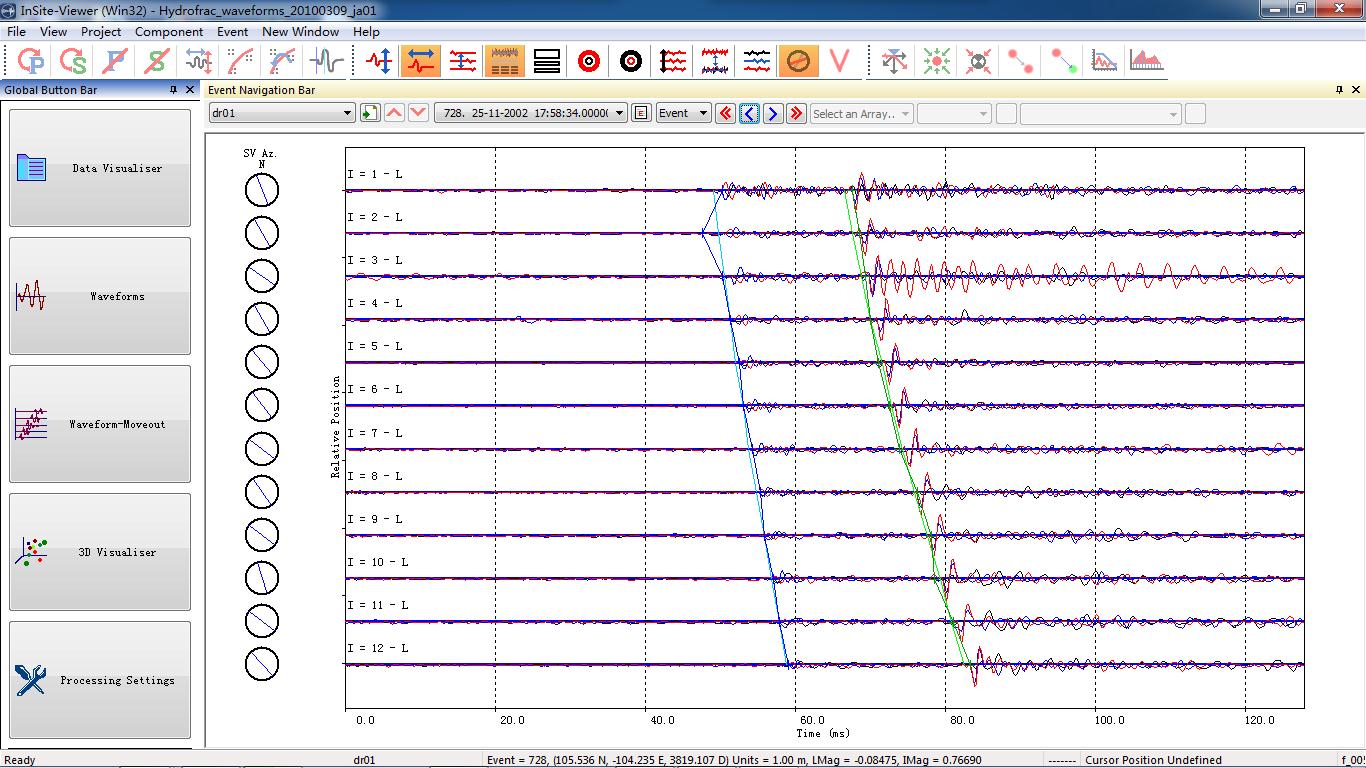 Version 1.5 is available now. Please click the following link to download the software package containing a synthetic microseismic event SEG-Y file and its instruction .pdf file.
Microseismic Lab holder: RockVisioner.v1.5.Synthetic.SEG-Y.data.included.zip
Github holder: RockVisioner v1.5 (Release)
微地震SEGY数据读取及波形显示工具RockVisioner v1.5 
Also, you can access the free SEG-Y Viewer of latest version by sending us a Email to:
uqer@microseismic.cnWatch Full Movie Online Streaming Online and Download
Please leave us your Personal Name and Institution Name, or we won't response your contact.