SMViewerMovie Rings (2017)
A surface microseismic data viewer specifically designed for displaying waveforms of SEG-Y data acquired by 3C geophones with iSeis SIGMA wireless acquisition systems
System Requirements
Windows 7, 32-bit OS Please note that it may successfully run on 64-bit OS
User Manual
Download the full package and unzip, double click the SMV.exe. Please note that you don't need to install the software, just click and run.
Support
If you have any problems using it, please refer to "Surface Microseismic Viewer Manual v4.0.pdf" contained in the folder.
Examples
Here are examples of using SMViewer  to display microseismic event waveforms.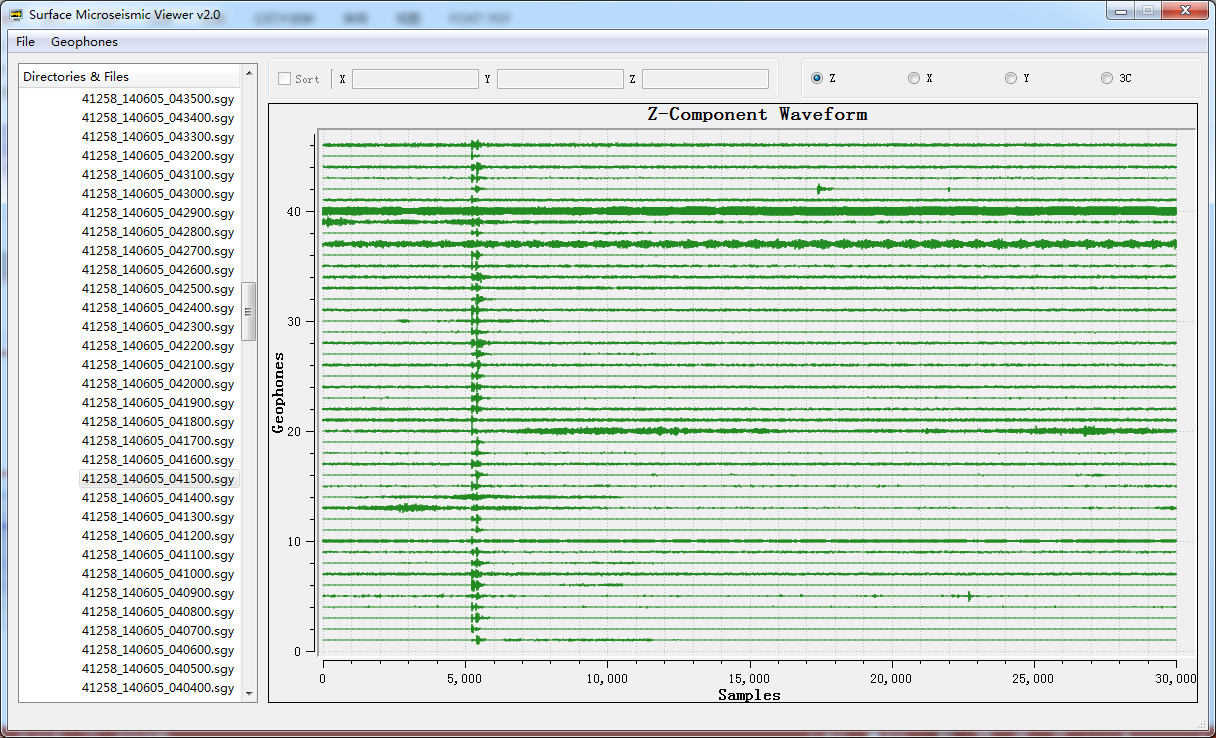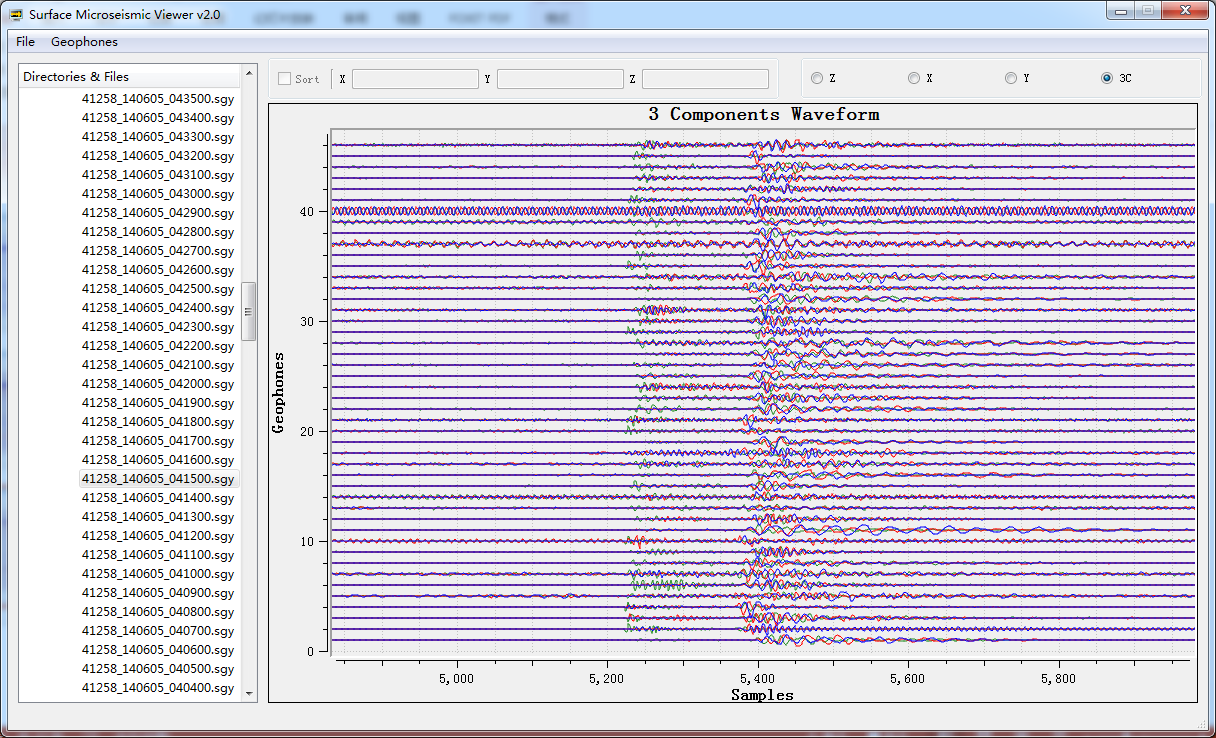 Download SMViewer
Version 4.0 is available now. Please click the following link to download the software package and its manual .pdf file.
Microseismic Lab holder: SMViewer v4.0.zip
Github holder: SMViewer v4.0 (Release)
Also, you can access the free SEG-Y Viewer of latest version by sending us a Email to:
Please leave us your Personal Name and Institution Name, or we won't response your contact.